Orangutan Injured By Poachers, Makes Charming Recovery
Saved from the clutches of poachers, this handsome hulk is on the mend — and appears serenely grateful for the assistance.
According to the UK's Daily Mail,
the 14-year-old orangutan had metal pellets removed from his body at the Sumatran Orangutan Conservation Programme centre on Wednesday.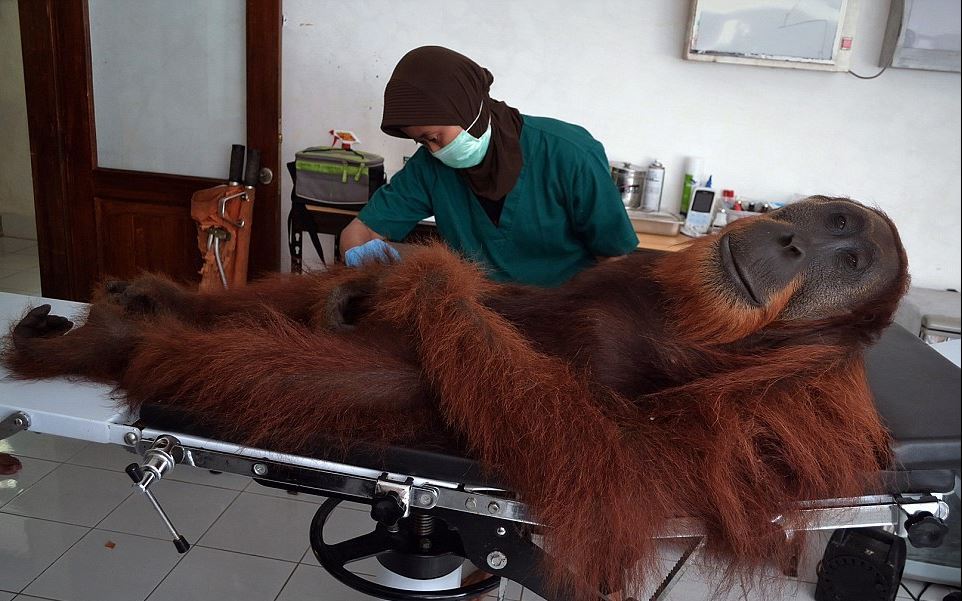 With an expression that looks downright Disneyesque, the great beast leans back patiently on the doctor's bench while someone tends to his wounds.
And then, well, shake it off, old boy.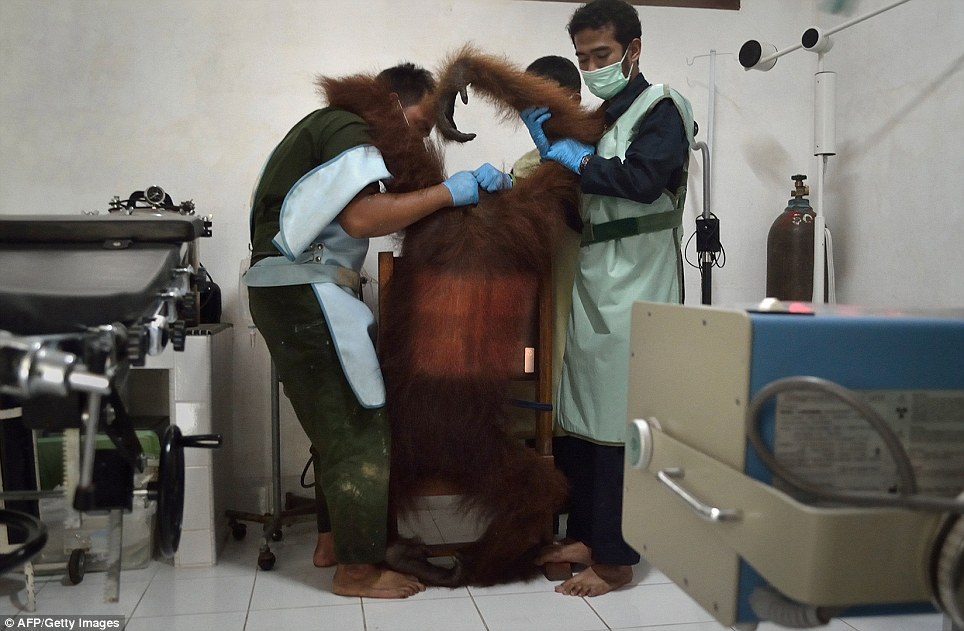 The orangutan was rescued earlier in the week,
NBC News reports.
If only the region's orangutan population could make such a charming recovery.


In recent years, the
animals have found themselves on a precarious perch
-- hounded by poachers in forests that are being rapidly mulched for palm oil operations.
Source: http://www.huffingtonpost.ca/2014/04/17/orangutan-injured-poachers-sumatra_n_5167933.html?utm_hp_ref=green&ir=Green&ncid=tweetlnkushpmg00000048