China creates world's fastest computer without relying on US hardware for first time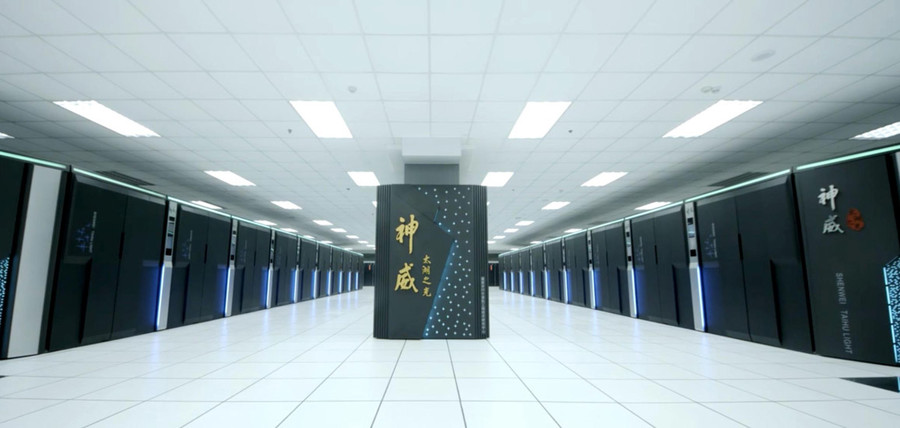 A Chinese supercomputer has been named the world's fastest computer for the seventh year in a row – but unlike previous winners, this year's champion uses only Chinese-designed processors, representing a decline of US dominance in the field.
The new titleholder, the Sunway TaihuLight at the National Supercomputing Center in Wuxi, was developed by China's National Research Center of Parallel Computer Engineering & Technology.
Read more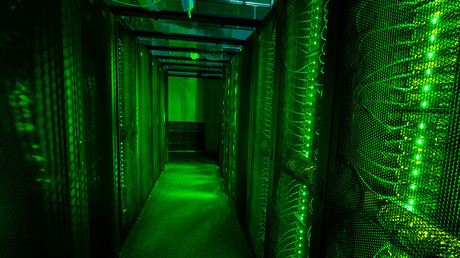 The supercomputer uses Chinese-developed ShenWei processors,"ending any remaining speculation that China would have to rely on Western technology to compete effectively in the upper echelons of supercomputing," said a statement by the TOP500 project ranking the world's fastest supercomputers.
It is capable of 93 petaflops, or quadrillion calculations per second, according to TOP500. It was designed for use in engineering and research, including in the fields of climate, weather, life sciences, advanced manufacturing, and data analytics.
The TaihuLight will be introduced at the International Supercomputing Conference in Frankfurt, Germany, on Tuesday.
"As the first No. 1 system of China that is completely based on homegrown processors, the Sunway TaihuLight system demonstrates the significant progress that China has made in the domain of designing and manufacturing large-scale computation systems," Guangwen Yang, director of the Wuxi center, was quoted as saying in the TOP500 statement.
Other countries with computers in the Top 10 were Japan, Switzerland, Germany, and Saudi Arabia.
In addition to beating out US computers, China also surpassed the US for the first time as the country with the most supercomputers in the top 500. China had 167 systems and the US had 165. Japan took third place with 29 systems.
China's developments serve as evidence of dwindling US dominance in the field, with TOP500 organizers saying:"Considering that just 10 years ago, China claimed a mere 28 systems on the list, with none ranked in the top 30, the nation has come further and faster than any other country in the history of supercomputing."
Defined as a computer that performs at or near the highest operational rate for computers, supercomputers are one of a series of technologies being used by China's ruling Communist Party for development. The technologies have received huge financial support in the country.

Source: https://www.rt.com/news/347620-china-supercomputer-sunway-taihulight/