State of Sex Robots: These Are the Companies Developing Robotic Lovers
A look at current projects to create synthetic companions.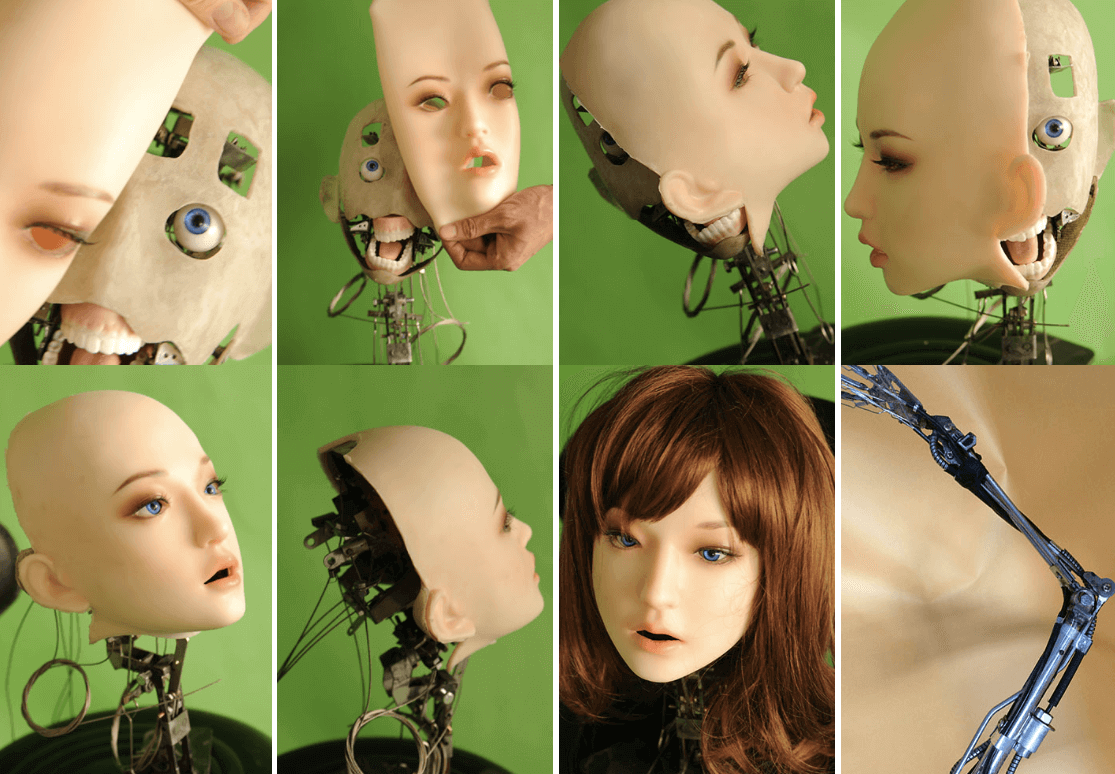 The long wait may soon be over. Next year the first commercially available sex robots are expected to hit the market.
If all goes as planned, you'll be able to take home a robotic love doll—one that's very lifelike and ready for interactive companionship, both romantic and sexual.
And while certain sexbot projects are further along than others, rival companies are emerging that want a piece of this potentially very lucrative robot pie.
The contenders
Realbotix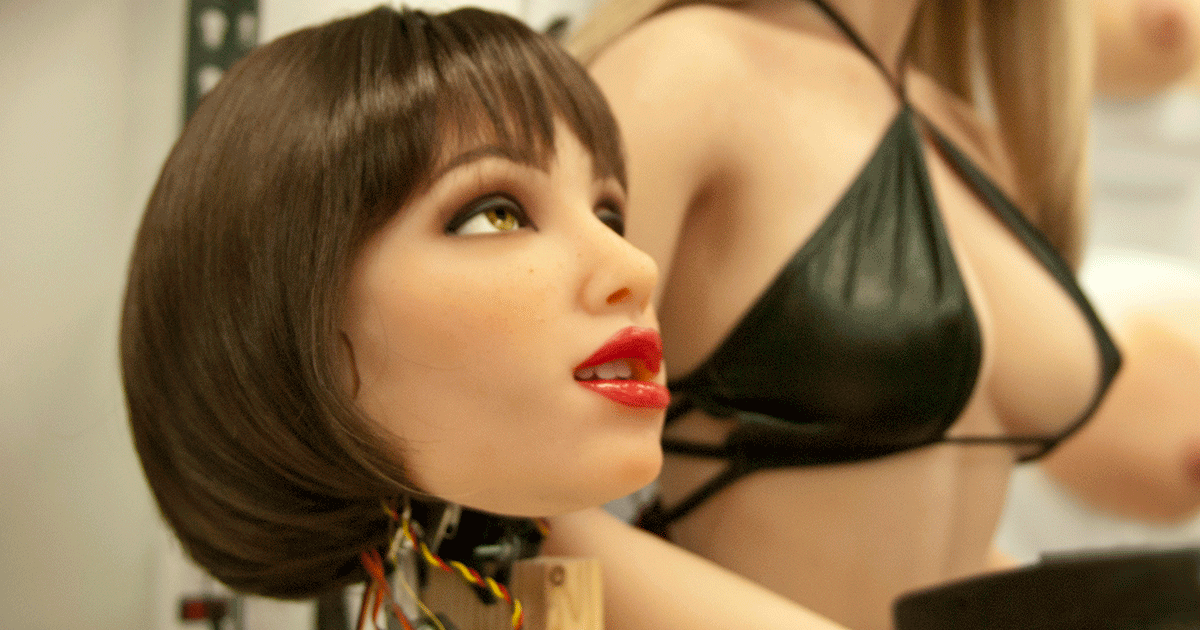 Abyss Creations makes the very popular silicone sex doll the RealDoll, versions of which have appeared in movies and TV shows including Lars and the Real Girl and Sons of Anarchy.
The goal of Realbotix is to create a robotic talking head that can be attached to the RealDoll body and gives the illusion of sentience—sex dolls with artificial intelligence. The project aims to release an app that will store the robot's personality, so you can take it with you on the go. There are also plans to integrate the robot with virtual reality and to eventually add warmth to the skin, possibly even the genitals.
The head is expected to retail for $10,000. After releasing this product, the company said it begin creating the full body, which is estimated to cost between $30,000 and $60,000.
This endeavor is particularly exciting because the Realbotix team includes experts who have worked at
Hanson Robotics.
This company is world-renowned for creating exceptionally sophisticated humanlike robots equipped with impressive AI software.
Z-onedoll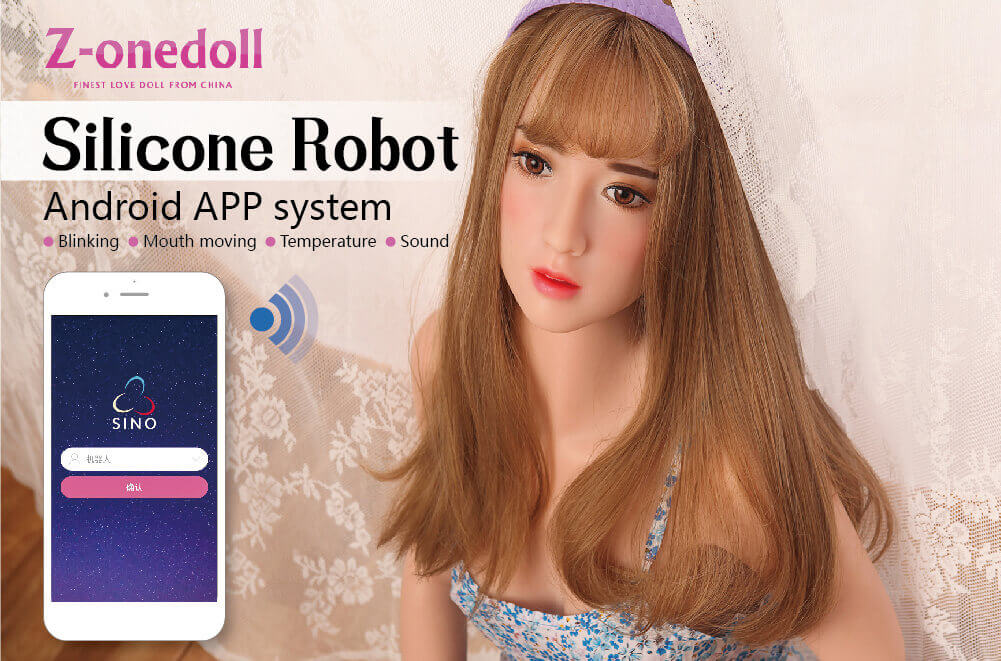 Chinese company Z-onedolls makes silicone sex dolls and recently announced the sale of a new robotic sex doll: the
Silicone Robot.
Operated by an Android app, the love doll's animatronic head can blink and move its eyes and mouth.
It can also carry on Siri-like conversations in Chinese, while an English language system is in development. However, Z-onedoll representative David Lee said the Silicone Robot makes moaning sounds, and customers can download any sounds of their choosing into the love doll.
Like other synthetics sold by the company, this one's body heats up. Customers can control the temperature through the app, but the head, neck, breasts, hands, and feet don't offer the warming function.
Lee told Future of Sex two silicone robots are ready for sale, one with heating and one without. They cost $4,900 and $4,450 respectively, with free international shipping, and take 20 to 30 days to produce.
The Silicone Robot was recently filmed by a local Chinese TV news station, which you can view by
clicking here.
The robotic love doll first appears at the 19-second mark.
BodAI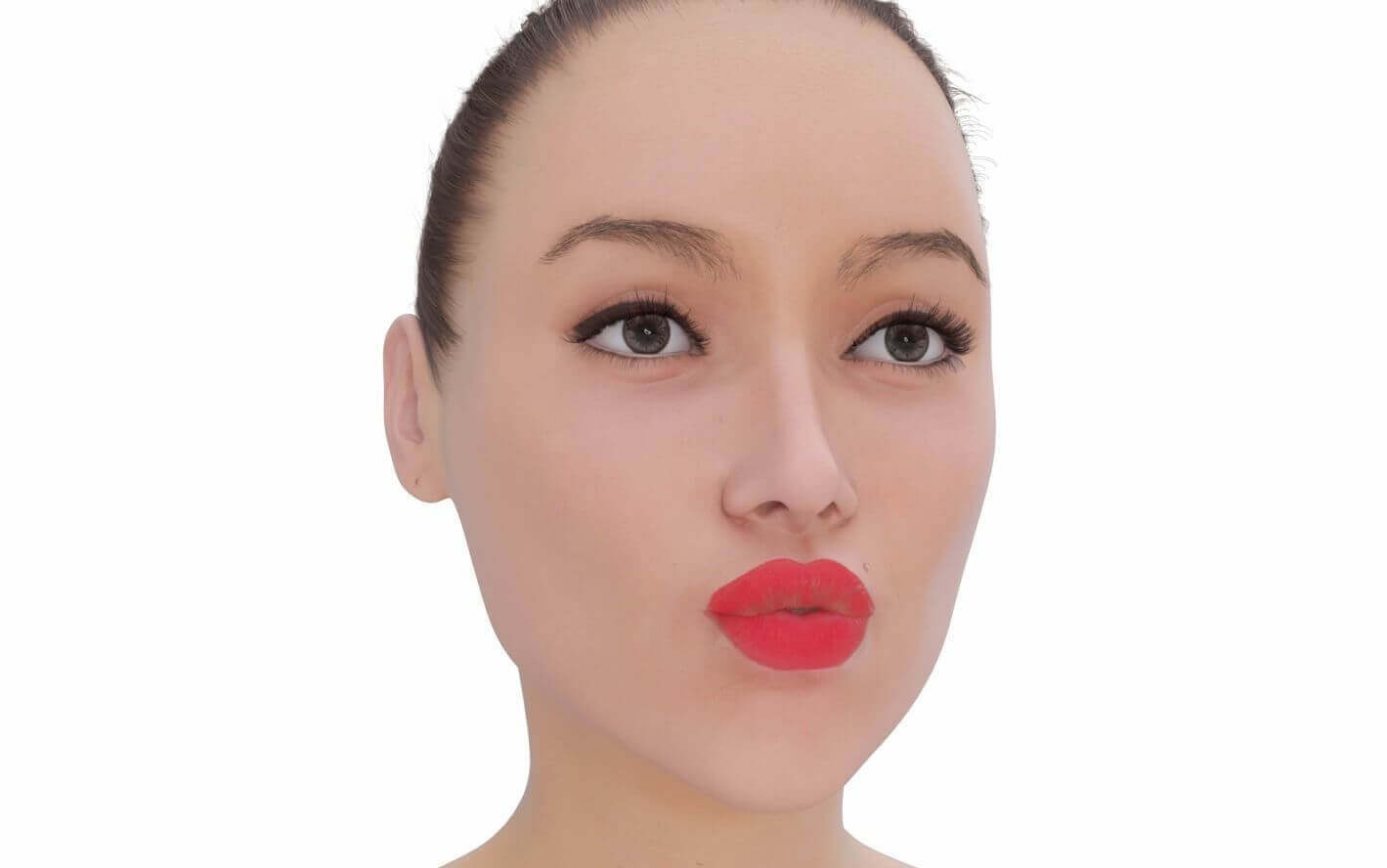 Another exciting project is
BodAI
, founded by Zak Field and Katie Aquino (aka Miss Metaverse). They're developing artificially intelligent (AI) companions inside a virtual incubator, teaching them to learn from experience and interact with humans.
The main goal isn't to create an AI for sex, per se, but a friend or helper that could become something more and share love and sexual intimacy. Once complete, the cloud-based AI consciousness is meant to jump fluidly from device to device, depending on where you are at the moment and how you want to communicate.
For example, you could interact with your AI companion in virtual reality, take its personality with you on your smartphone, play together on a gamified social media platform, or download the consciousness into a humanoid robot.
There's no hard timeline for the release of BodAI's various platforms, but you can join its newsletter to receive updates.
Doll Sweet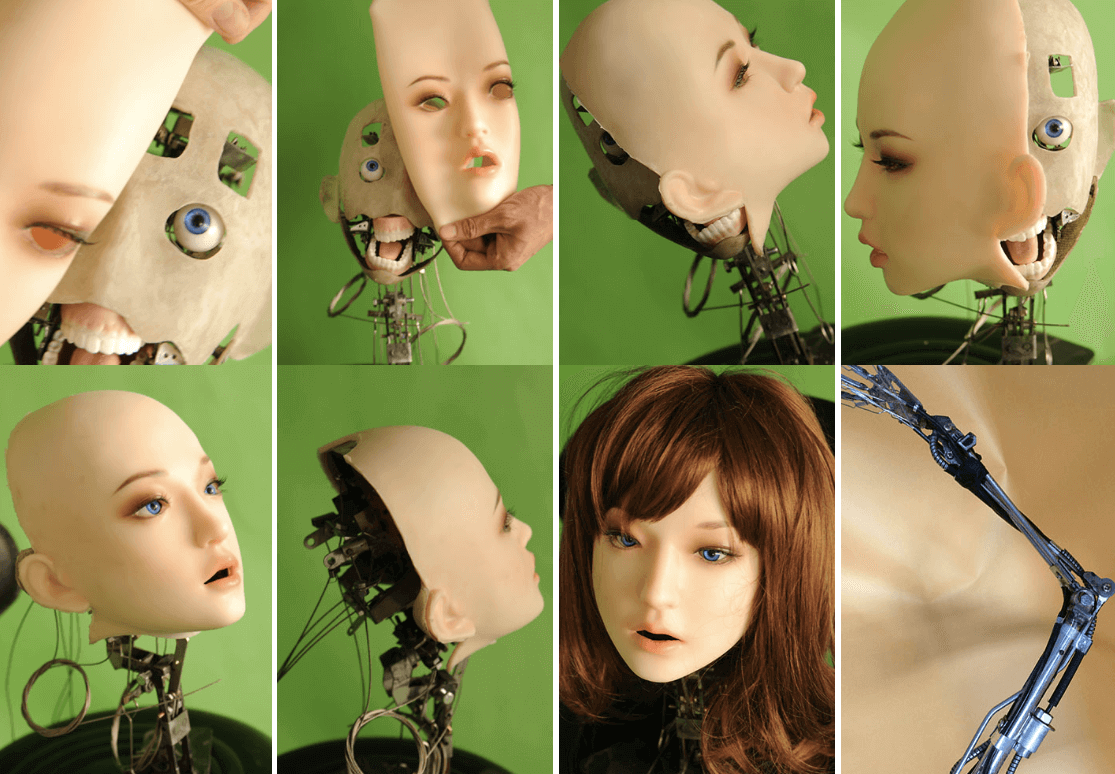 Doll Sweet (also known as DS Doll) is a respected Chinese love doll manufacturer with a talking robotic head in the works. A company representative said the prototype speaks in Chinese, but not yet English.
The company has described the project as a gigantic undertaking requiring an enormous amount of resources. It's still in the testing phase, but the robotic head may be available next year. According to Doll Sweet, it will have an abundant range of facial expressions and the head will fit on top of its silicone sex dolls' bodies.
Notable mentions and past projects
Ricky Ma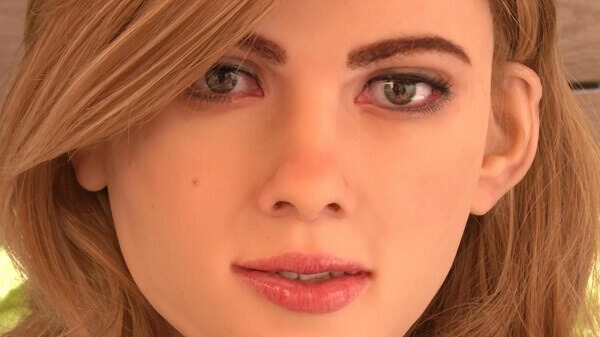 Hong Kong inventor Ricky Ma grabbed headlines this year with his lifelike Mark 1 robot—particularly for its uncanny resemblance to actress Scarlett Johansson. Taking 18 months and $50,000 to create, the robot responds to spoken phrases and performs detailed facial expressions.
While the Scarjo gynoid wasn't designed as a sexbot, Ma told the media he's creating a
do-it-yourself sex robot manual.
So if you have the skills and money, you could build your own robot companion from home.
True Companion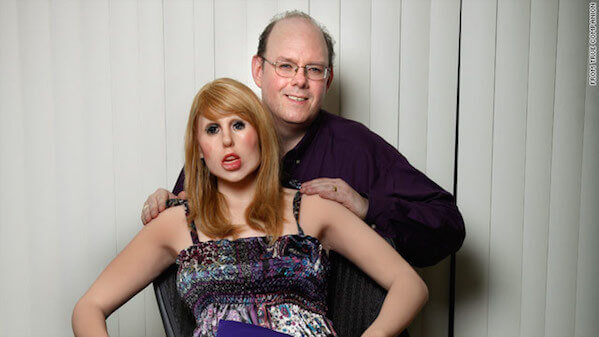 If you've read even a few mainstream news articles on sex robots, chances are you've come across Roxxxy by True Companion. Founder and CEO Douglas Hines touted her as the world's first sex robot and debuted her in 2010 at the Las Vegas Adult Entertainment Expo.
Roxxxy is marketed as having five personality modules, being able to talk and move, and costs $9,995. On its website, the company also sells a male sexbot called Rocky for the same price, which is also said to have a personality and vibrating genitals
Despite wide media coverage that continues today, robot fetishists have expressed they've been let down by Roxxxy, saying she was overly hyped and didn't deliver on promised capabilities. Renowned roboticist David Levy, who's well-known for his prediction that people will fall in love and marry robots by 2050, also wrote a
paper critical of Roxxxy.
In it, he expressed strong suspicion over the robot's authenticity.
Future of Sex asked Hines how many Roxxxy robots he has sold, hoping to address a rumor that none have been bought. However, he
declined to give a number
stating that his is a private company.
MacMil Cybernetics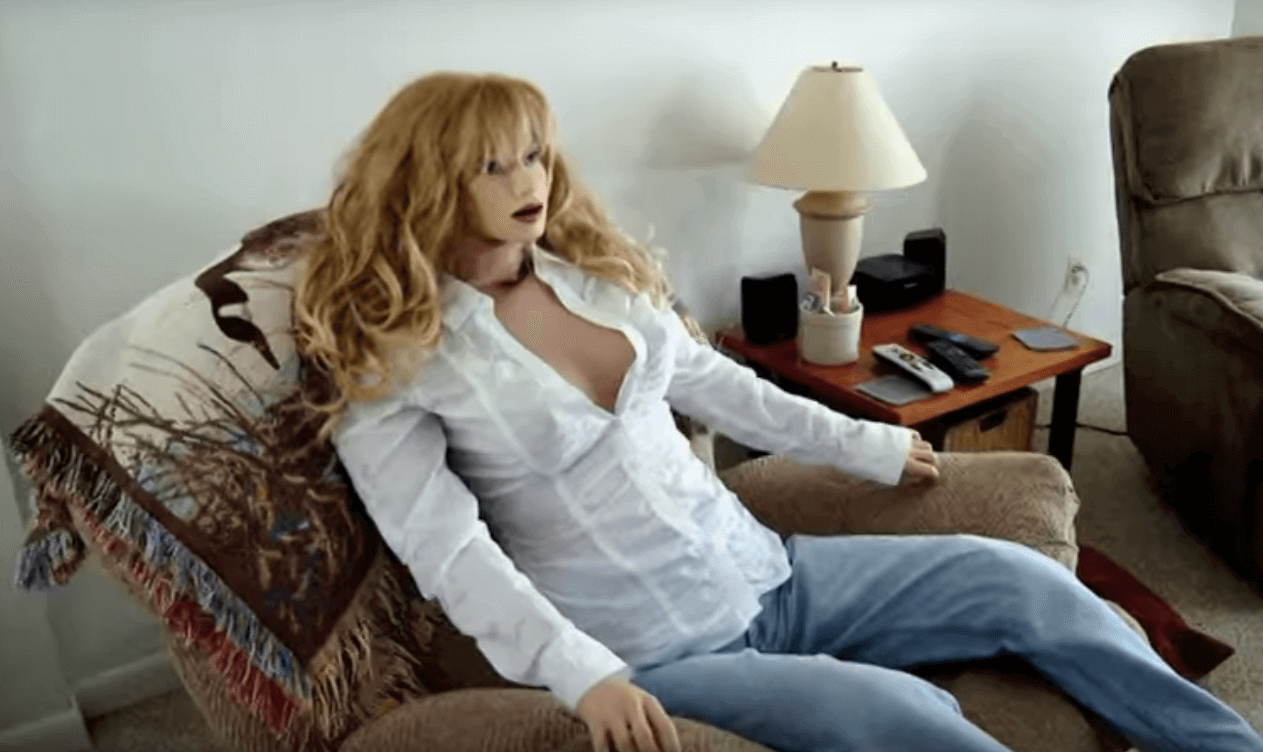 MacMil Cybernetics
is an American company that created two sex robots: one male named Harry Harddrive and one female named Susie Software. In 2011, they were for sale for between $8,000 and $11,000.
However, it's unclear whether anyone people bought the sexbots. A few people, including us at Future of Sex, have contacted the company over the past few years without getting a response, leading us to believe it's not in business.
In the 2011 documentary called My Sex Robot, a robot fetishist named Delosian met the man behind MacMil Cybernetics and saw the two sexbots in action. He also met Roxxxy, with some disappointment
Sex robots of the future?
These are the projects we know about. But there are almost certainly people out there who have been secretly trying to build their own sex robots.
While news headlines and science fiction treat them with fascination, robotic lovers are still viewed as taboo to some degree. The development of sex robots has even been protested. Those who have publically displayed their creations have also dealt with ridicule. So it's likely other projects are underway and won't be revealed until they surpass a certain level of quality and realism.
Know of any other sex robot ventures or prototypes? Please share them below or email editor@futureofsex.net.
Source: https://futureofsex.net/robots/state-sex-robots-companies-developing-robotic-lovers/